WHY IS IT IMPORTANT TO HAVE YOUR OWN WEBSITE?
I personally believe that if you have a business or some other type of service or non-profit; it is essential that you connect with your customers, clients, stakeholders etc and one of the best ways to do that is to have own website. I know that a lot of people use Social Media to as their primary platforms to engage with others and while the various social media mediums such as FaceBook, twitter, LinkedIn etc are nice to be on; they limit your ability to do much more. As a company you want to have full control over your product; goods and services.  Now that FaceBook has gone public; they are beholding to their shareholders and rightfully so.  That's why they are now selling Ad space and the more Ads that you want to show up in others news feeds, the more it will cost you.  If you have 10,000 FaceBook followers on your company FaceBook page and decide to place an Ad or announcement on that page; you aren't guaranteed that all your 10,000 followers will see the ad unless you pay for advertisement.
A few Website advantages:
Easy to access:
·        type in a web address in the URL and hit enter
·        Post a website address with hyperlink just about anywhere electronic device and click enter
The next advantage is the fact that your website is your home base:
      No matter what the platform FaceBook; twitter etc; just place your website address on these pages so that others can find their way to your home base.
·        Everybody is not on the same social media platforms. You have some people who are firm Twitter users while some are primarily on FaceBook; there are even others how have no social media accounts; no worries just present your domain name to any and everyone and they will find their way to your home page in a flash (no signing up for an account needed). And don't forget to print your website on everything you can think of; these are great ways for others to find your home site.
Your thoughts your site:
·        In many of the open source hosting platforms such as wordpress.org; you create your content and rarely (I suppose there may be some exceptions) is your content scrutinized; censored and or/taken down because the host doesn't agree with your content.
Truer stats:
·        When people visit your site most webhost give you the ability to find out how many people visited your website and this can be crucial for marketing purposes.  You can also find out how long they stayed on your site; the region of the nation/world they come from; what pages they visited etc.  If your primary hub for your business is FaceBook; you will never really know how many of your followers were able to consume your information….unless of course you "pay to play".
Establish Authority and get found:
·        You want to have a reliable and up to date presence that gives you a more professional image.  Believe me a lot of your competitors are being seen as more authoritative and "with it" because they have a robust website, you don't want to be left out.  Like your competitors you will be able to write about your goods and services; sale merchandise online; advertise and promote events products etc.
Another advantage is that it is great for Growing your email list:
·        One of the best reasons to have a website is to grow your mailing list.  Offering your website visitors the ability to sign up for your newsletter gives you the privilege to send them pertinent information about your goods and services.  People (myself included) guard their email addresses due to the unfortunate experiences of shady people spamming them.  That is why it is important that you never and I mean never spam.  I like to send updates as to when a podcast or video tutorials been released and information about workshops; training seminars and  other news and information; spamming is not what I do and neither should you.  FaceBook Ads have their place and believe me I will definitely be placing a few ads myself.  However with an email list….if you build it to hundreds and even thousands of subscribers….it's nice to know that you can communicate directly with your followers without having the powers that be tell you that you have to pay to reach people who want to hear from you.
Custom made to fit your brand:
·        Today you don't have to be a computer programmer to design a website.  There are so many different hosting companies that make it very easy for you to build your site without having to know any, Java script, CSS, HTML….YUK!  There are countless themes to choose from and support galore and best of all you get to build your house exactly the way you want it to be.  You know your brand better than anyone so you design your website just like you would design your home.
Affordable:
·        Now you can have a website for the cost of your yearly domain name fee and small hosting fee.  If your budget is tight you can get a decent website up and running for free.    However with free hosting you will usually have the host name somewhere in the URL and also unwanted ads but not bad for a beginner on a shoe string budget.
Ok now you're ready to take the plunge and start your own website the first thing of course would be to get your domain name through a domain registrar.Next you have to decide where you want to build your website home (a place where you make your website accessible via the World Wide Web); places like WordPress; Square Space; Webly; Wix; Blogger etc. Before deciding where you want to build your website there are a number of things to consider and some terms and definitions that you should explore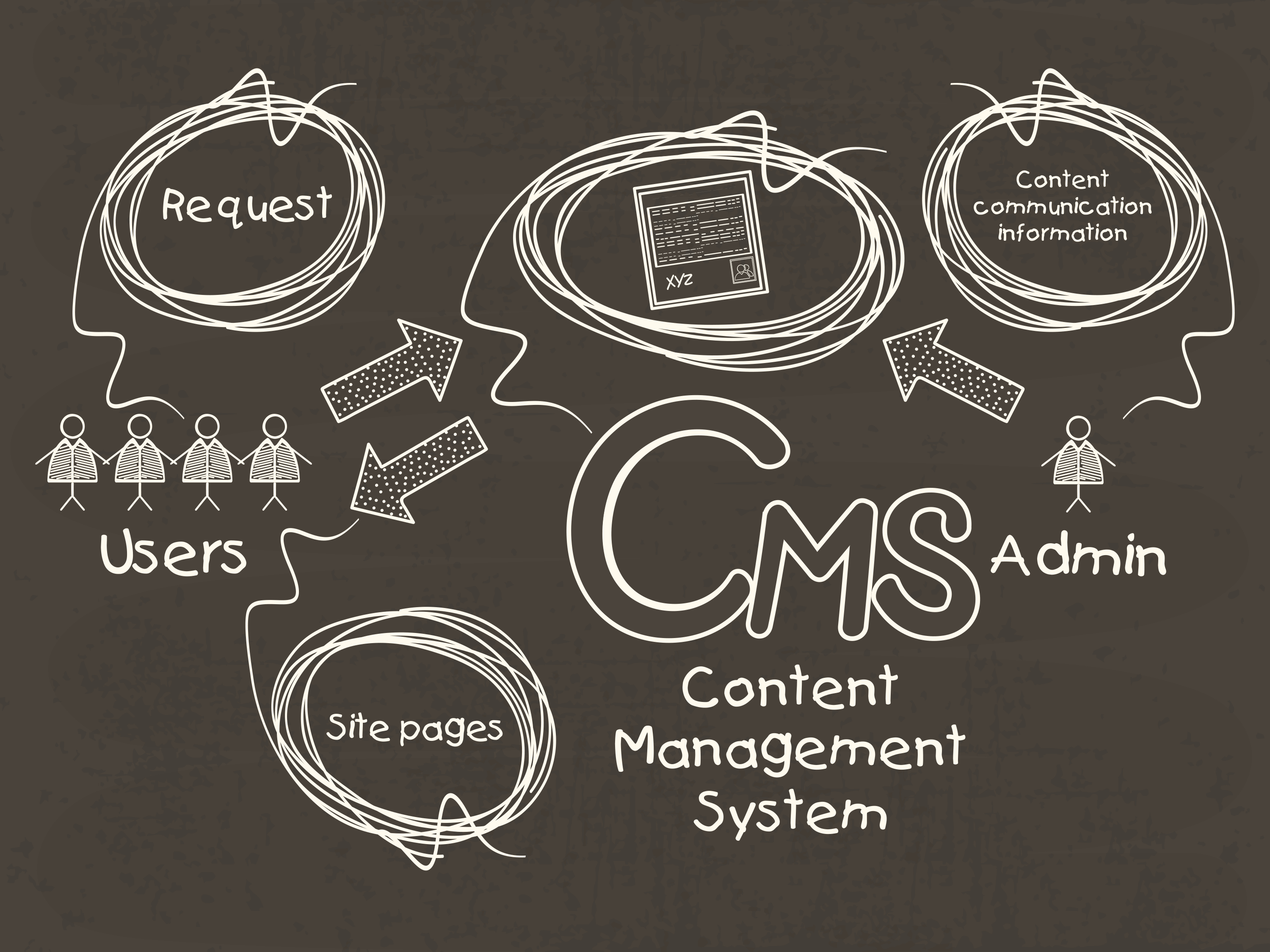 CMS Friendly?
CMS based (Content Management System).  This is a s a software system that allows for website authoring, collaboration, and administration tools designed to allow users with little knowledge of web programming languages or markup languages to create and manage website content with relative ease. A robust Web Content Management System provides the foundation for collaboration, offering users the ability to manage documents and output for multiple author editing and participation.  You really want a website with nice CMS. Some examples of some CMS based software are Joomla, WordPress.org and Drupal.  There are others but these are some of the more popular ones.

Website Builder
Website builders are tools that allow the construction of websites without manual code editing.  They fall into two categories; Online and Offline.
Online proprietary tools provided by web hosting companies. These are typically intended for users to build their private site.
 Offline is software which runs on a computer, creating pages offline and which can then publish these pages on any host. (These are often considered to be "website design software" rather than "website builders".
Online:
·        Sign up with a web hosting company
·        some free and some premium readymade themes
·        Nice support and video tutorials
·        Offer tools and templates for connectivity to your social network and e-commerce
·        Most offer a limited Free beginners package with premium upgrades
·        Examples: WordPress.com; Weebly; Wix; Squarespace and Shopify
Offline:
·        Offline web builders allow for more creativity and flexibility.  Most professional web designers use these types of web development software.
·        Some free and some paid
·        More flexibility
Blogger friendly:
If your primary interest is in blogging you might find that some host are more blogger friendly then others so you should be checking and comparing them and perhaps even take a look at some of the sites that they feature that show case other bloggers.
Open Source:
Generally, open source refers to a computer program in which the source code is available to the general public for use and/or modification from its original design. Open-source code is typically a collaborative effort where programmers improve upon the source code and share the changes within the community so that other members can help improve it further.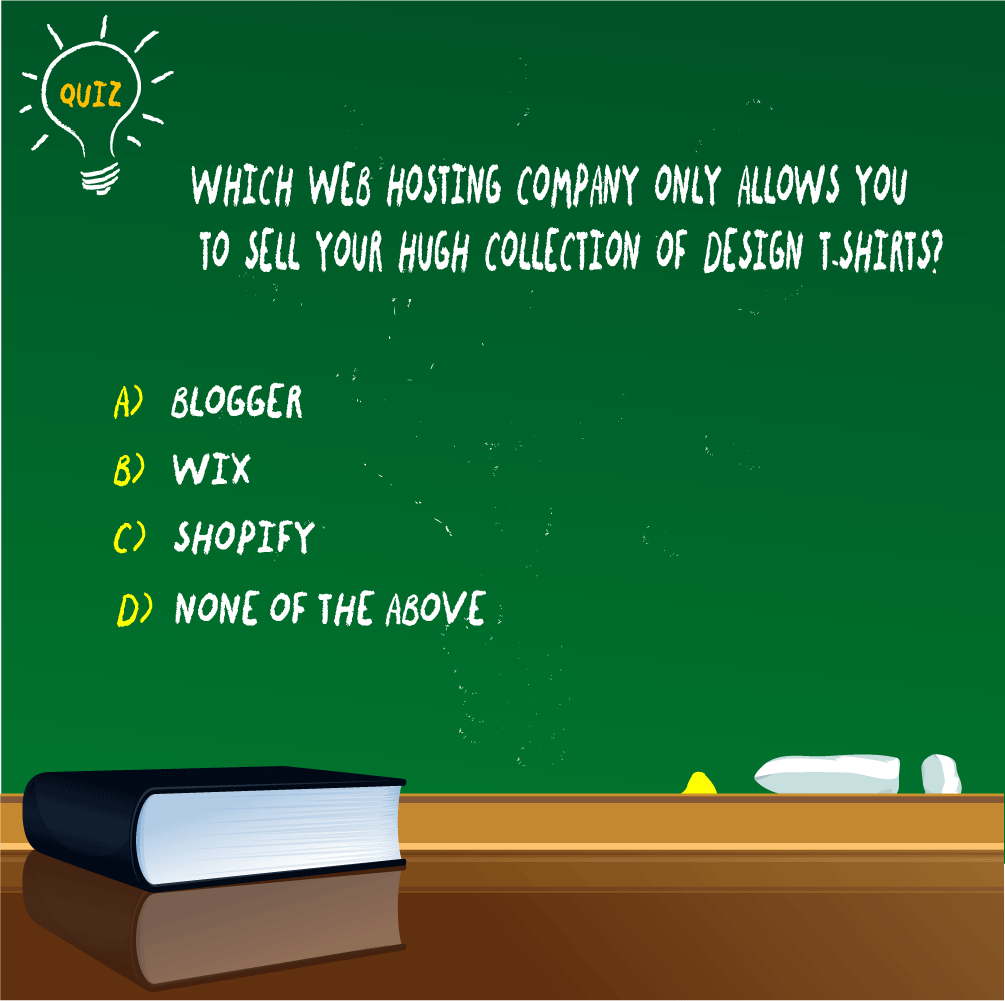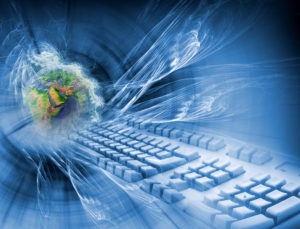 QUESTION
Which web hosting company only allows for you to sell your huge collection of design T-Shirts?
A. Blogger
B. Wix
C. Shopify
D. None of the above
 If you answered…….
D 
You are correct!!!!
And here is why:  The key word in this question is ONLY.  All of these hosting companies allow for shopping carts however Shopify is noted as being a hosting company that caters more to individuals that have merchandise to sale.  Shopify's core features include the ability to manage products, inventory, customers, orders and discounts.
It's time to M.O.V.E.
Utilize your Minutes of Visionary Engergy