(Note: this blog is an abbreviated written transcript form of the audio podcast) 
Various Types of Public Speaking and Why You Should Be Speaking
Seven Reasons Why You Should Be Speaking Publicly
Public speaking is a great way to express what you are all about
 Firstly, public speaking can be a great nice platform to express what you are all about.  You can speak about what your business and/or ministry is all about.  It gives you a chance to talk to and explain to other people exactly what your goods and services are and how they can benefit from them.
 Public speaking can help you advance in the workplace
Second, public speaking can help you advance in the workplace.  If you are employed by a company, depending upon your title you will be required to give talks and/or training sessions. Giving talks, speeches, training in the work place helps to position you as an authority and leader; thus enhancing potential promotion.
Public speaking builds confidence and influence
Third, public speaking helps you personally by building your confidence.  Your self esteem and value will sore as you are seen by others in a positive way especially if your talk has to do with teaching persuading others and they acknowledge you for the value you gave.
Public speaking helps to network
Fourth, Public speaking helps in networking.  Online communication is essential however public speaking is an excellent way to network and connect with a wide array of people both in and out of your particular industry.  Being there to meet and greet someone after your talk and hanging around to shake hands is priceless…..you just can't do that online.
Public speaking helps you to stay on the cutting edge
Fifth, public speaking helps you to stay on the cutting edge.  With the increase of online tools that people are using such as webinars and Facebook live (and yes these are great forms of public speaking and presenting), you want to be just as  innovative as your competitors by putting on webinars and other new ways give presentations.Online communication is forever changing and evolving.  It is your responsibility to find out what new way(s) people are communicating; public speaking or otherwise.  Believe me most of your competitors are up to date with what's going on and so should you.  When you start your new and exciting way to speak……people will see you as a "cutting edge" speaker.
Public speaking can position you as the expert
Sixth, public speaking can position you as an expert.  Many people want and need to learn how to do various things but require help.  If you can master your speaking in such a way that will help others to learn a policy, academic challenge, or skill; then you will have hit a home run. Some of the most notable and visited podcast and websites are instructional ones.  People love to learn.
Public Speaking can lead to free travel
Seventh, Public speaking can lead to free travel.  I love to travel.  Just think about it once you really get out there and become a well established speaker; people will not only pay to hear you speak; they will also pay all of your expenses.  You could possibly travel the world for free.  I have also heard of many speakers to attend and speak on cruises.  How is that for getting paid to do what you love!

Where To Start You Public Speaking
Start your Public speaking by joining Toast Masters
If you're a novice and know that someday you may be called upon to speak in public, you might want to sign up with a group called "Toast Masters".  If you Google the term Toast Masters in your area you will be able to see when the group meets and what's on the agenda.  It's a great way to learn and practice how to do public speaking in front of a room full of other people just like you.  The nice thing about Toast masters is that the people that attend are there to learn how to and/or master public speaking.  This is probably one of the best setting and places for you to be if you are just starting out.
Start your public speaking low and slow
My suggestion for novice would be to start out by giving talks before just a very small group of friends; family and people who know you and are somewhat familiar with your goods and service. When you prepare for your talk try to talk only about those things that you are very excited about and are extremely knowledgeable about. When choosing a venue; maybe you can go to the public library or try to book free space at a local community center.  Again invite friends and relatives and those people to come that you believe will come out and support you as you discuss how your goods and services can benefit them and others.  I would also see if you could have someone volunteer to video tape the presentation so that you can critique it later on. Be sure to have a question and answer period at the end of your presentation and hand out a survey to the attendees asking for their honest feedback.  Be upfront with them let them know that you are also giving this talk for honest constructive feedback.  And no matter how it goes….good or  bad……you really do want constructive feedback.  If some of the feedback isn't so sweet; better it come from friends and family then a room full of strangers.  Be sure to really sit down and review the feedback and take notes on where you can improve for future talks.   If you subject matter fits; then you might also want to look into the possibility of speaking at your local chamber of commerce.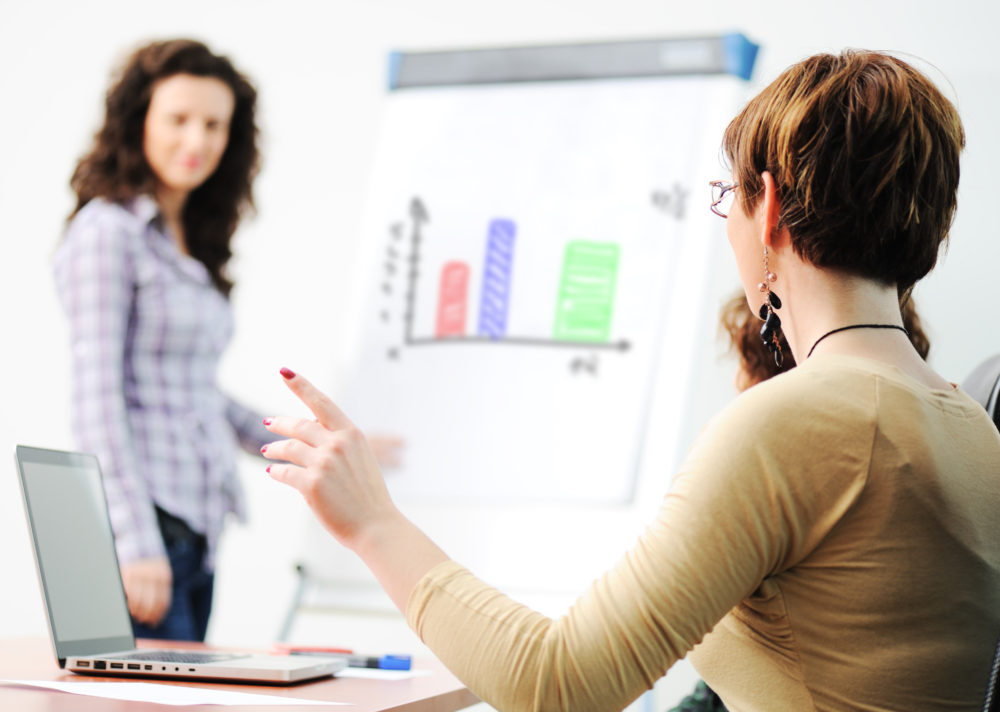 What are some of the types and setting of public speaking?
Nine times out ten if you are just getting started, you won't be asked to do a Keynote and you really shouldn't push to be one unless you feel pretty comfortable speaking; but what other speaking platforms are their?
Here are a few:  Keynote speaker; Breakout session speakers; Master of Ceremony and facilitator; Presentation speakers; Speech givers and so on.
Professional Speaker: A professional speaker is a person who gets paid to speak for a living and this can refer to practically any type of speaker such as a Keynote Speaker; Motivational; Workshop; Breakout etc.  .  I think that the main thing to keep in mind when you hear term Professional Speaker is that this is the primary thing that they do and it is how they earn their living and they do it well and they make a very good living by speaking.
Keynote:  Keynote speakers are speakers that give a speech that's centered around the main underlying theme of the meeting.  The Keynote speaker speaks to the most central theme of the event.  If there is a workshop with breakout sessions; the keynote will speak either before after or in the middle of the day so that the Keynote speech can be addressed to the entire group.  They keynote is paid a nice big fee and the speech usually last from 45 minutes to an hour.  For companies; businesses and organizations that can afford them they try to get only the best top notch highly sought after keynotes because they know that these people can draw large crowds.   I have known people who will attend a convention just to hear the keynote speaker. The keynote should be an expert in their field with name recognition.  Some of the great keynote speakers both past and present are Maya Angelo, Bill Gates; Steve Jobs, Les Brown, Zig Zigler, Toni Morrison, Tony Robinson, Dr. Ian Smith and Hill Harper; just to name a few.
Breakout session:  A breakout session is just that; when the attendees breakout from the larger group setting;perhaps just before or after the keynote address to attend sessions that consist of a speaker who will have a theme or topic relevant but different from the other breakout sessions.  For example if you are attending apodcasters  convention; one breakout session might discuss the equipment needed to produce a podcast and another session the speaker could talk about the importance of an online presence. Breakout sessions can last from 45 minutes to an hour.
Speech:  Another type of speaker is one who gives a speech.  When I think of someone giving a speech I think of a more formal lecture type of a presentation.  I think that Politicians give these types of speeches. The crown can range in size from 10 – a couple thousand.  Most of the time this type of public speaking is aimed at persuading the audience.  These speeches can last typically from 20 to 90 minutes I don't know about you but I personally loathe those infamous political "Stomp Speeches" you know the ones where the candidate goes from city to city touting the same old thing.  You see and hear one….you've seen and heard them all.  Not all speeches are bad I can go from laughing to crying when I listen to somebody toast a bride and groom at their wedding. Speeches can be nice if they are relevant and given from the heart.
Presentation:  Presentations are a little longer than speeches and they are usually are aided by audiovisual devices like PowerPoint; models like the ones constructed of a building.  These types of speeches can be used to demonstrate or sale something or to inform your team about new developments and plans. I think that these types of speeches do well when trying to get a company and/or organization to purchase your goods or services.
Training: Speakers can train at  a Workshop or seminar and while the trainers are usually contracted out by corporations and private clients I have know people to host their own training sessions and that means all of the expenses and time that it takes to do this comes at their expense.  When corporations sponsor training these seminars can last for one or two days.
Workshop:  Workshop attendees interact with each other and the participants carry out a number of training activities rather than passively listening to a presentation or lecturer.  In a seminar you could have a number of sessions explaining how to put together a dresser drawer but in a workshop the attendees can actually design and build their very own dresser drawer.
Seminar:  Seminars are a lot like workshops but with less attendee interaction and participation (in other words at a seminars you won't see anybody putting together a dresser drawer). The speakers job is to give information about a topic and  to achieve this they usually use visual aids and basic interaction and exercises. While the term seminar had its origins primarily in college universities; it is increasingly used to describe a commercial event (though sometimes free to attend) where delegates are given information, training and instruction on various topics such as property investing, internet marketing and self-improvement.
There are many different types of seminars, however the two most popular seminars are Personal Development Seminars and Business Seminars.
Personal Development Seminars are intended for the improvement of personal growth of people. In these seminars, the speakers usually talk about psychology, philosophy, mindset and other topics that can help individuals grow as a person.
 Business Seminars are seminars where speakers talk about business strategies, how to grow and succeed in business, business ideas, success stories, etc… These seminars can be helpful for business owners, entrepreneurs and anyone who would like to start their own business.  The idea behind the seminar system is to familiarize the attendees more extensively with the chosen topic or subject.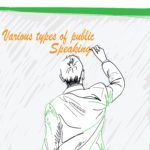 QUESTION
In keeping with the idea of "Presentation type talks"……here is a bit of trivia for you. Who can remember the TV show called Bewitched? Darrin Stevens was the name of the Husband of Samantha (Elizabeth Montgomery) in the series "Bewitched".  I can see him now standing before a client giving a presentation in hopes that they would hire him to run their Ad campaign.
Who can tell me the name of the Advertising Company where he worked?
A. Aspen Marketing Services

B. McMann and Tate

C. DDB Worldwide
Answer: Darrin Stevens worked as the Senior Advertising Agent for McMann and Tate.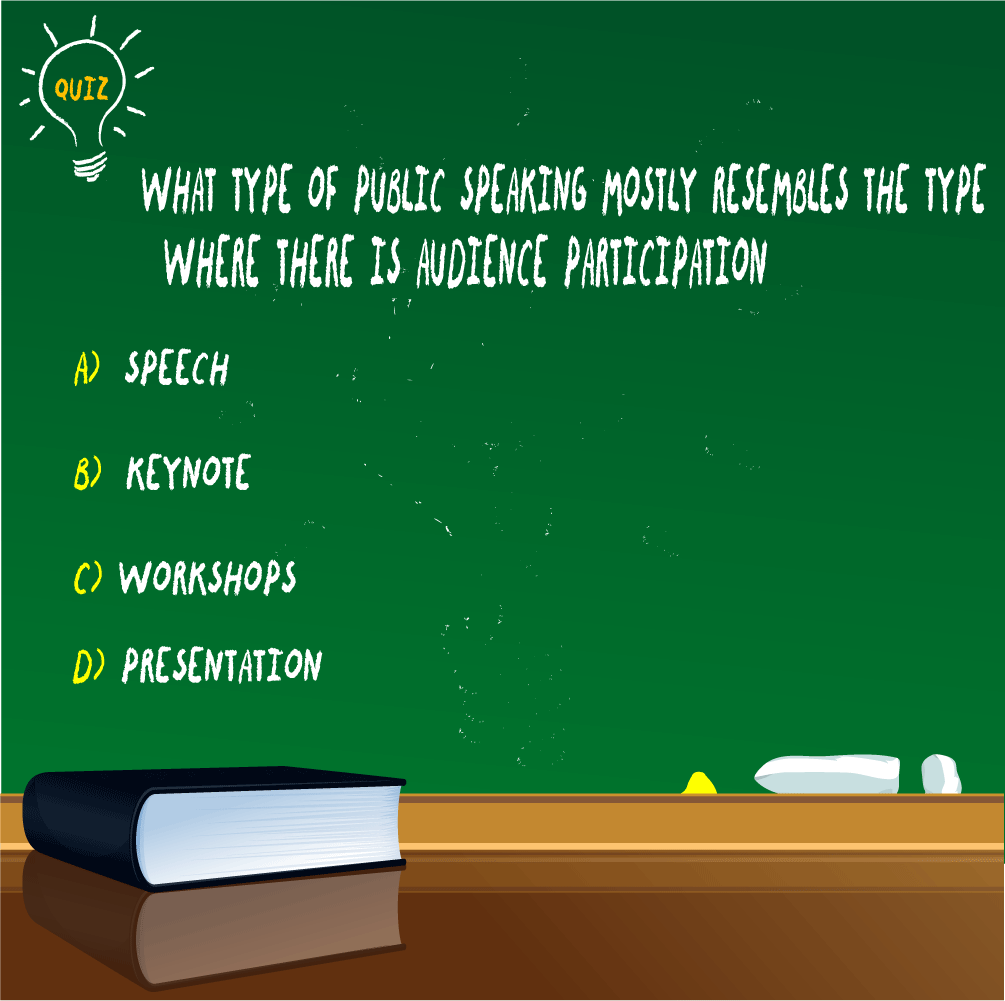 It's time to M.O.V.E.
Utilize your Minutes of Visionary Engergy