Happy New Year!!!!!
I just want to take a little time to wish everyone a Happy New Year and to thank you for joining me last year when I launched this podcast and I look forward to serving you in 2018.
This solo podcast is entitled "No Limits and No Excuses in 2018".  I hope that you will be encouraged this year to launch and for those of you who have been at it for a while; please stay the course.
Listen in as I give you a few words of hope while you strive to do those things that are near and dear to your heart and please be sure to contact me I would love to hear throughout this year how you are progressing.
We are now on Spotify:

Just select "Podcast in the left menu bar"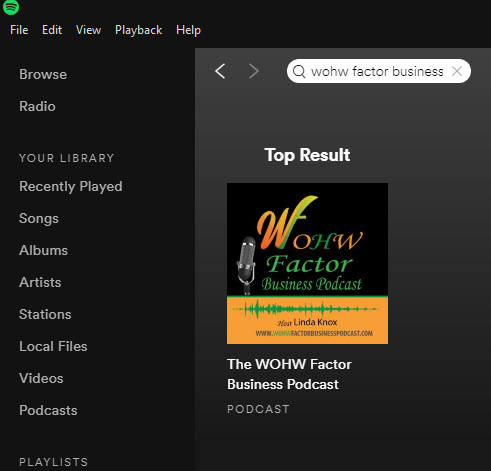 Then type in "WOHW Factor Business Podcast" and follow!